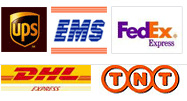 << Home << Lemon Oil
Lemon Oil
Lemon Oil
Although the Lemon tree was originated in India, this small and thorny evergreen is now common throughout California, Florida and particularly Southern Europe. If you go on holiday to any of these destinations you will see dozens of Lemon trees growing wild and lots of hotels have Lemon groves as a feature in their grounds.
General Name:
Lemon Oil
Botanical Name:
Citrus Limonum
Method of Extraction:
Cold Pressed
Part of Plant Used:
Fruit Peel
Origin:
Italy, Asia
Application:
• Lemon oil is used as a cleanser.
• It has refreshing and cooling properties.
• It is used for treating cuts and boils.
• Lemon oil is also believed to enhance the ability to concentrate.
Strength of Aroma:
Strong
Color:
Pale yellow to yellow liquid.
Blends Well With:
Bergamot, Lime Orange and Mandarin.
Aromatic Scent:
Strong citrus scent.
History:
By the middle ages, the Lemon fruit was very well known throughout Europe, and the ancient Romans and Greeks were great advocates of its therapeutic properties. Lemon oil really peaked in popularity when it was used in Britain to counteract the horrendous effects of scurvy.
Precautions:
Lemon Oil is phototoxic and should be avoided prior to exposure to direct sunlight.