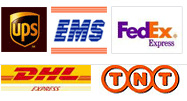 Neroli Essential Oil
Neroli Essential Oil is derived using the steam distillation method from the flowers of either the sweet orange or the bitter orange tree. Usually oil extracted from bitter orange is considered as higher value due to its use in aromatherapy. Therefore, we use bitter orange oil to extract the oil. It is believed to increase blood circulation in human body and enhance the stimulation of new cell growth.
General Name:
Neroli Essential Oil
Botanical Name:
Citrus aurantium amara
Method of Extraction:
Steam Distilled
Part of Plant Used:
Flowers
Origin:
Italy
Application:
Neroli essential oil is helpful to prevent scaring and is used to cure stretch marks.
• It is very helpful in curing skin that are hampered due to emotional stress.
• It is useful for all skin types and helps to regulates oiliness.
Strength of Aroma:
Strong
Color:
Dark greenish yellow liquid.
Blends Well With:
Lavender, Lemon, Clary Sage, Myrrh and spice oils such as Nutmeg, Cinnamon and Clove.
Aromatic Scent:
Sweet, floral citrus aroma
History:
Although the base for Neroli essential oil i.e Bitter Orange essential oil is used since centuries, but Neroli essential oil is discovered only in late seventeenth century. It was named after princess of Nerola Anna Maria de la Tremoille. It is considered as very valuable oil in Venice where it is used for treating plague and fevers.
Precautions:
Neroli essential oil is non-toxic and non-sensitizing. Avoid use during pregnancy.