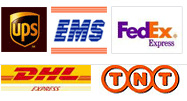 << Home << Enterprise Culture
Enterprise Culture
Enterprise vision:
To be Chinese most valuable chemical supplier.
Enterprise mission:
To improve Chinese chemicals' brand in the international market.
Enterprise spirit:
Perseverance, Patience, Research, Aspiring.
Business philosophy:
Provide the most competitive service.
Enterprise purpose:
Create and maintain every customer, to success every employee.
Service brand:
Create value.
Management location:
Continuous improvement, striving for perfection.