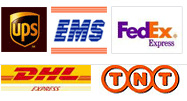 << Home << Lemongrass Oil
Lemongrass Oil
Lemongrass Oil
Lemongrass is an incredibly fast growing grass that is also tall and aromatic. It can reach up to a height of 1.5 meters or 4 feet. It was originally native to the Asian continent, but is now mainly cultivated in Africa, Tropical Asia and the West Indies.
General Name:
Lemongrass Oil
Botanical Name:
Cymbopogon Flexuosus
Method of Extraction:
Steam Distillation
Part of Plant Used:
Leaves
Origin:
India
Application:
Lemongrass Oil is used as an antiseptic.
• It is used as an astringent and can help fight acne and greasy skin.
• It is also used as an anti-depressant and can help in relaxing muscular nerves and pain.
• Lemongrass oil is help in keeping insects.
Strength of Aroma:
Strong
Color:
Yellow to brownish yellow liquid.
Blends Well With:
Pine, Thyme, Rosemary, Marjoram, Cedarwood and Lemon.
Aromatic Scent:
Citrus scent.
History:
Lemongrass Oil has been used for many years in traditional Indian medicine. It was initially used to treat fevers and infectious illnesses. As the further healing properties of Lemongrass became apparent, its popularity spread across the globe and is still widely used today to treat a wide variety of conditions.
Precautions:
Keep away from children. Use caution while treating skin hypersensitivity or damaged skin. Avoid using during pregnancy.