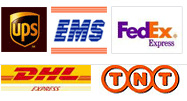 << Home << Jasmine Oil
Jasmine Oil
Jasmine Oil
Jasmine oil is extracted from the flowers of the fragile, evergreen climbing shrub of the same name. It is an extremely attractive plant that can grow up to 10 meters in height. Its small and delicate, star shaped flowers are picked in the evening when their scent is at its most intense.
General Name:
Jasmine oil
Botanical Name:
Jasminum Offcinale
Method of Extraction:
Solvent Extraction
Part of Plant Used:
Flowers
Origin:
Asia
Application:
• Jasmine Sambac oil is a well known aphrodisiac.
• It is also considered an antidepressant, sedative, and antispasmodic.
• It is widely used to help men with their sexual problems
• Jasmine oil is very good for treating skin problems and reducing.
Strength of Aroma:
Strong
Color:
Dark brown yellowish liquid.
Blends Well With:
Jasmine Sambac absolute generally works well with all oils including Sandalwood and Ylang-ylang. It also works well with all aphrodisiac oils.
Aromatic Scent:
Floral.
History:
The Jasmine plant was originally found in Northern India and China. The Moors introduced it to Spain and the plants is Italy, France, Egypt, Morocco, Turkey, Japan, Turkey and China generally regarded as producing the best essential oils. The wood is used in Turkey for making rope and the Chinese infuse it to make a very popular tea. In Indonesia, you are likely to find Jasmine flowers as a garnish.
Precautions:
Should be used in dilution.