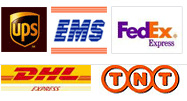 Star Anise Oil
Also known as badiane, Star Anise is a spice that is obtained from the star shaped fruit that is native to south-west China. This fruit is harvested just before ripening. It is a major component of Indian spice "Garam Masala" and is widely used in Indian and Chinese cuisine. Star Anise is also a necessary ingredient for traditional "Five-spice powder" in Chinese cuisine. In northen India, it is used in making Masala Tea, which is also known as badian khatai, and hence the European name "badiane".
General Name:
Star Anise Oil
Botanical Name:
Illicium verum
Method of Extraction:
Steam Distilled
Part of Plant Used:
Fruits
Origin:
China
Application:
Star Anise is used for baking and also for the production of liquor
• Star Anise contains "Shikimic Acid" which is used in manufacturing of the medicine "Tamiflu"
• It is also effective in providing relief from cold and flu
• It is also used in the p
Strength of Aroma:
Strong
Color:
Pale Yellow
Blends Well With:
Rose, lavender, orange, and spicy oils.
Aromatic Scent:
Sharp, anise and licorice-like aroma.
History:
Star Anise is grown in China in between March and May. It is also grown in New South Wales, Fujian, Guangdong, and Yunnan. The shikimic acid used in the production of Tamiflu is extracted from the seeds in a ten-stage manufacturing process taking a year. According to reports, 90% of the production of Star Anise is used by Swiss manufacturers for making Tamiflu.
Precautions:
Japanese Star Anise is a similar tree but it is highly toxic. It can cause severe inflammation of kidneys, urinary tract, and digestive organs. Avoid usage of Star Asine during pregnancy.